The Junior U17 & U19 Inter-Counties Fell Championships 2018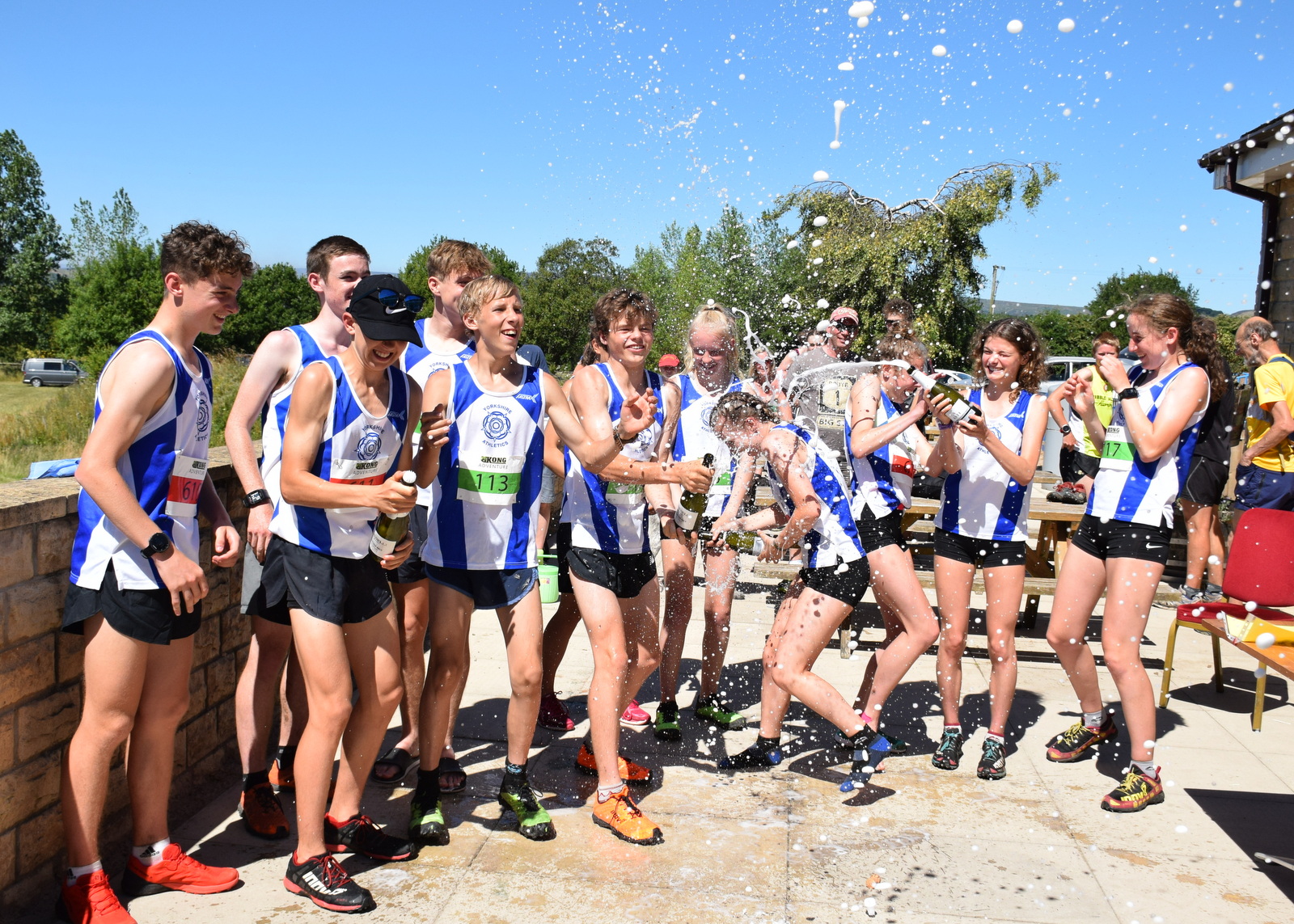 What a celebration, the fizz certainly popped at the British Junior Inter County Fell Running Championships.
Yorkshire won 2 individual golds with Joe Hudson and Finnian Hutchinson being crowned champions, we also won MU19 individual silver with Josh Dickinson and FU17 bronze with Bernadette Raven.
Once again Yorkshire dominated the team competitions with 3 team golds, FU17, MU17, MU19 and FU19 team silver.
Annabelle McQueen won the FU19 gold and led North Wales to team gold, whilst Chloe Rylance of Cumbria won the FU17 individual gold.
Photos
Details
Saturday 30th June at the Up the Nab fell race
1pm start
Race details on www.fellrunner.org.uk
Selection is 3 boys & 3 girls in U17 & U19. Junior ages are as at 31st December 2018.
If you are interested in selection or need more information on the BEST county,
contact:
Yorkshire Championship Co-ordinators, selectors & team managers: Eileen & David Woodhead, tel: 01535 669100
---
More Yorkshire racing